Stabilizers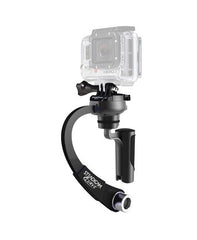 The Steadicam Curve a gimbal-based handheld stabilizer for GoPro HERO, HERO2, and HERO3 action cameras. It requires the LCD Bac...
The DigitalFoto THANOS-SE consists of two main components: a support vest and a spring dual-arm. The support vest has velcros a...
About Us
Onboard TV has been providing portable video solutions since 2003. We are the #1 authority in action cameras & accessories.
Read more
Shop online
Quick & Easy
We accept most major credit cards and Paypal as way of payment. Get the items you need fast!
Visit Us
at our store
Conveniently located near Hways 25/640 in Mascouche, QC, our store is open to the public by appointment. Call or email us to schedule a visit.
Free
shipping
On all orders above $100. We also offer expedited and overnight shipping at competitive rates.