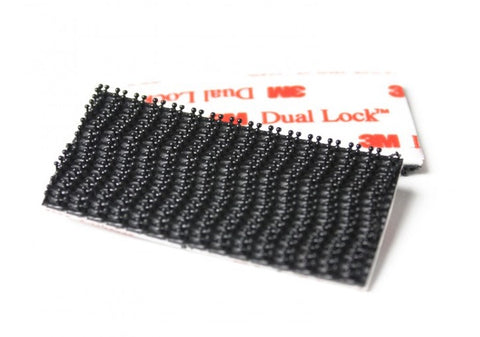 3M Dual-Lock Velcro Adhesives (10-pack)
Description:
Replacement velcro strips. Please note that there are two different types of velcro available. The 400-type is the one which is installed on the bottom of the Anti-Vibration Camera mount. The matching velcro is the 250-type. They both interlock together to give you a death grip!
You cannot hook together two pieces of 400-type, but it's possible to mate two pieces of 250-type together. The bond will not be as high as when mating 250 with 400. So please select your velcro type accordingly.
Each piece of 250-type measures 1.7". Each piece of 400-type measures 2.5" Sold in 10-Pack Only.
About Us
Onboard TV has been providing portable video solutions since 2003. We are the #1 authority in action cameras & accessories.
Read more
Shop online
Quick & Easy
We accept most major credit cards and Paypal as way of payment. Get the items you need fast!
Visit Us
at our store
Conveniently located near Hways 25/640 in Mascouche, QC, our store is open to the public by appointment. Call or email us to schedule a visit.
Free
shipping
On all orders above $100. We also offer expedited and overnight shipping at competitive rates.