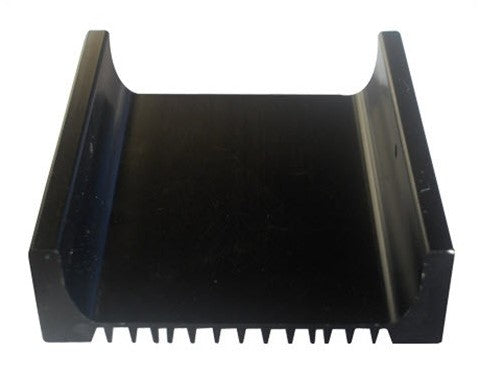 Bullet DVR Kronos Bracket
Description:
This support bracket for the Kronos DVR is CNC machined off a solid block of aluminum. It is ideal for holding the DVR in extremely harsh environments, thanks to the 4 rubber feet (stand-offs) which can be removed if you prefer a lower-profile mount.
The under side of the bracket is shaped as a heat sink, to help dissipate the heat in extremely hot environments.
The DVR unit fits nicely on top of the bracket, and is secured firmly using one screw (supplied) on each side.
Works great for dashboards and other industrial applications.
About Us
Onboard TV has been providing portable video solutions since 2003. We are the #1 authority in action cameras & accessories.
Read more
Shop online
Quick & Easy
We accept most major credit cards and Paypal as way of payment. Get the items you need fast!
Visit Us
at our store
Conveniently located near Hways 25/640 in Mascouche, QC, our store is open to the public by appointment. Call or email us to schedule a visit.
Free
shipping
On all orders above $100. We also offer expedited and overnight shipping at competitive rates.