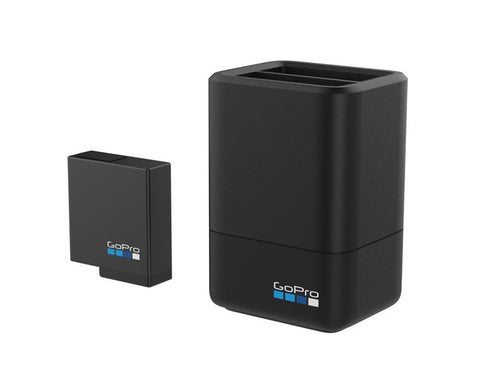 GoPro Dual Battery Charger + Spare Battery for Hero5/6/7
Description:
Charge up to 2 batteries and keep your HERO5/6/7 Black camera powered with this GoPro Dual Battery Charger which also includes a spare battery. Simply plug the charger in using the included USB cable to charge your batteries. When combined with the separately available Supercharger, you can expect up to 45% faster charge times. Charging status is displayed via built-in LEDs. Green means charging, and amber means you're ready to roll with a topped-off battery.
About Us
Onboard TV has been providing portable video solutions since 2003. We are the #1 authority in action cameras & accessories.
Read more
Shop online
Quick & Easy
We accept most major credit cards and Paypal as way of payment. Get the items you need fast!
Visit Us
at our store
Conveniently located near Hways 25/640 in Mascouche, QC, our store is open to the public by appointment. Call or email us to schedule a visit.
Free
shipping
On all orders above $100. We also offer expedited and overnight shipping at competitive rates.