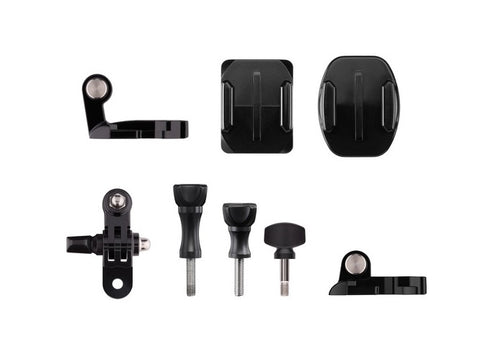 GoPro Grab Bag of Mounts and Parts
Description:
A Grab Bag of mounts and spare parts. Includes Curved and Flat Adhesive Mounts, two mounting buckles, a 3-Way Pivot Arm, plus a variety of short and long thumb screws. Expand your mounting options, or use as a resource for replacement parts.
About Us
Onboard TV has been providing portable video solutions since 2003. We are the #1 authority in action cameras & accessories.
Read more
Shop online
Quick & Easy
We accept most major credit cards and Paypal as way of payment. Get the items you need fast!
Visit Us
at our store
Conveniently located near Hways 25/640 in Mascouche, QC, our store is open to the public by appointment. Call or email us to schedule a visit.
Free
shipping
On all orders above $100. We also offer expedited and overnight shipping at competitive rates.