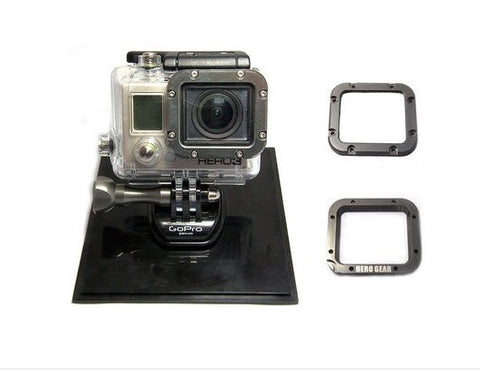 Lanyard Plate for Dive Housing
Description:
The Lanyard Front Plate is custom made for the GoPro dive housing, which came standard with all Hero3 cameras, and allows you to attach a lanyard (not included) to the front of the camera.
It is made of billet aluminum. One of the corners has an opening to insert a lanyard such as the one made by GoPro. To install, simply remove the screws off your standard plastic front plate, then insert a lanyard and put the aluminum cover back over it and voila, your camera can now be attached to an anchor point and will not go flying anywhere, should you have a little mishap while filming.
About Us
Onboard TV has been providing portable video solutions since 2003. We are the #1 authority in action cameras & accessories.
Read more
Shop online
Quick & Easy
We accept most major credit cards and Paypal as way of payment. Get the items you need fast!
Visit Us
at our store
Conveniently located near Hways 25/640 in Mascouche, QC, our store is open to the public by appointment. Call or email us to schedule a visit.
Free
shipping
On all orders above $100. We also offer expedited and overnight shipping at competitive rates.