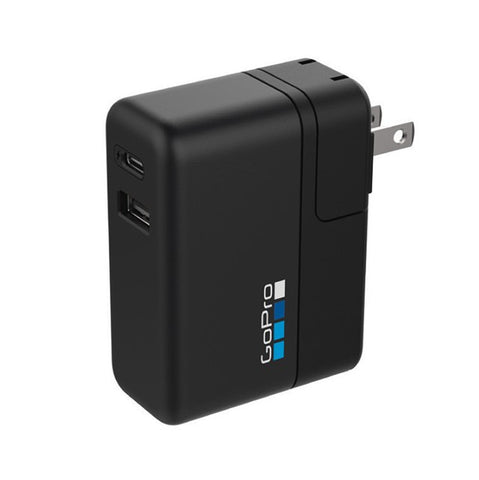 GoPro Supercharger
Description:
Charge two USB devices at once nearly anywhere in the world with the GoPro Supercharger. Featuring dual USB outputs, one Type-C and the other Type-A. GoPro devices compatible with USB-C rapid charging, including the HERO5/6/7 Black, HERO5 Session, Dual Battery Charger, and Karma Grip, get an extra boost while charging through the USB-C port for 20-70% faster charging times (compared to a 5 volt, 1 amp output) when used with the included USB-C cable. The USB Type-A port is compatible with most devices, including current as well as legacy GoPro equipment, and outputs 5.1 volts at 1.5 amps. Both USB outputs are simultaneously active for multi-device charging.
About Us
Onboard TV has been providing portable video solutions since 2003. We are the #1 authority in action cameras & accessories.
Read more
Shop online
Quick & Easy
We accept most major credit cards and Paypal as way of payment. Get the items you need fast!
Visit Us
at our store
Conveniently located near Hways 25/640 in Mascouche, QC, our store is open to the public by appointment. Call or email us to schedule a visit.
Free
shipping
On all orders above $100. We also offer expedited and overnight shipping at competitive rates.