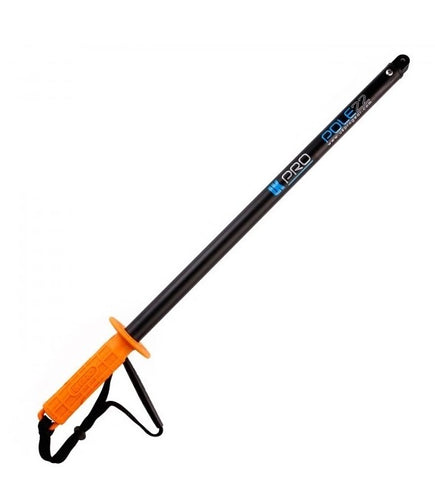 Underwater Kinetics UK Pro Pole 22 Orange
Description:
Designed to give you the best possible wide-angle filming, the Pole 22 is here to take your outdoor adventure and sport filming to the next level. UK Pro sets new standards in technology, engineering and design to deliver high quality, US-made camera accessories. The Pole 22 features 22-inches of light weight, high-strength anodized aluminum, perfect for surf, skate, snow, wake and all team-sport filming. See the whole field, ocean or mountain from a new perspective. Available in either blue or orange color.
Key Features
• Standard Attachment Point for GoPro® HERO® Cameras
• Light Weight, High-Strength Anodized Aluminum
• High-Visibility Grip Colors
• Tacky Rubber Grip for Solid, Tactile Hold
• Lanyard Included
• Made in USA
About Us
Onboard TV has been providing portable video solutions since 2003. We are the #1 authority in action cameras & accessories.
Read more
Shop online
Quick & Easy
We accept most major credit cards and Paypal as way of payment. Get the items you need fast!
Visit Us
at our store
Conveniently located near Hways 25/640 in Mascouche, QC, our store is open to the public by appointment. Call or email us to schedule a visit.
Free
shipping
On all orders above $100. We also offer expedited and overnight shipping at competitive rates.