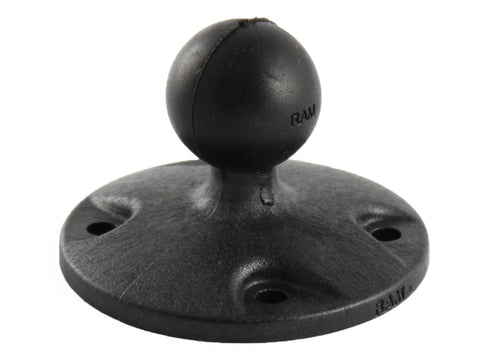 RAM Mount Plastic 2.5" diameter Round Base w/ 1" Ball
Description:
2.5" round plate connects to RAM® device holders containing the universal AMPS hole pattern
Included B size 1" RAM® rubber ball allows for connection to any B size RAM® double socket arm; ball and socket technology allows for near-infinite adjustability
Made of high-strength composite for durability and reliability in the most demanding environments
Backed by a lifetime warranty
About Us
Onboard TV has been providing portable video solutions since 2003. We are the #1 authority in action cameras & accessories.
Read more
Shop online
Quick & Easy
We accept most major credit cards and Paypal as way of payment. Get the items you need fast!
Visit Us
at our store
Conveniently located near Hways 25/640 in Mascouche, QC, our store is open to the public by appointment. Call or email us to schedule a visit.
Free
shipping
On all orders above $100. We also offer expedited and overnight shipping at competitive rates.