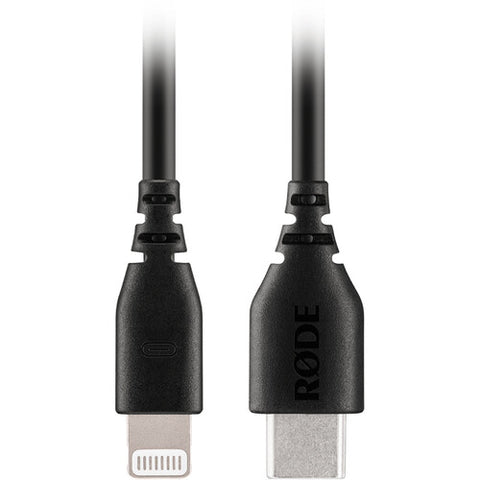 RODE SC21 Lightning to USB-C Cable (11.8")
Description:
The Rode SC21 Lightning to USB-C Cable enables you to connect your iOS device to various Rode devices such as the Wireless GO II and Ai-Micro, allowing you to utilize your smartphone in your productions. The cable is 11.8" long and features a USB-C and Lightning connector that is MFi certified, ensuring proper operation for your needs.
11.8" Length
USB-C to Lightning
MFi Certified
Supports Rode Devices
About Us
Onboard TV has been providing portable video solutions since 2003. We are the #1 authority in action cameras & accessories.
Read more
Shop online
Quick & Easy
We accept most major credit cards and Paypal as way of payment. Get the items you need fast!
Visit Us
at our store
Conveniently located near Hways 25/640 in Mascouche, QC, our store is open to the public by appointment. Call or email us to schedule a visit.
Free
shipping
On all orders above $100. We also offer expedited and overnight shipping at competitive rates.