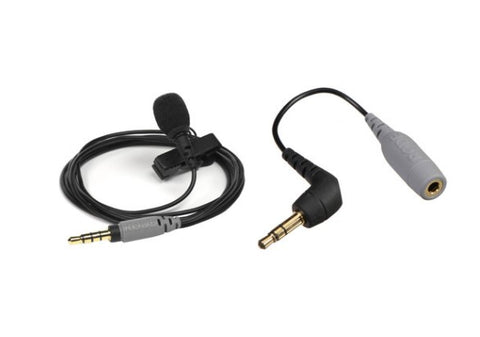 Rode SmartLav+ w/ SC3 Adapter Bundle
Description:
this Rode SmartLav+ Lavalier Condenser Microphone Kit lets you pair your SmartLav+ with DSLR cameras, as well as other devices that only accept a TRS connection.


The SmartLav sports a TRRS connection, which makes it compatible with most smartphones that still have 3.5mm input jacks. However, many recording systems are not outfitted with TRRS jacks—instead, their 3.5mm input is a TRS jack.

It's one tiny, extra "R," but a headache of connectivity issues resides in that extra letter. Luckily this kit solves these issues by providing you with a Rode SC3 3.5mm TRRS to TRS Adapter.
About Us
Onboard TV has been providing portable video solutions since 2003. We are the #1 authority in action cameras & accessories.
Read more
Shop online
Quick & Easy
We accept most major credit cards and Paypal as way of payment. Get the items you need fast!
Visit Us
at our store
Conveniently located near Hways 25/640 in Mascouche, QC, our store is open to the public by appointment. Call or email us to schedule a visit.
Free
shipping
On all orders above $100. We also offer expedited and overnight shipping at competitive rates.