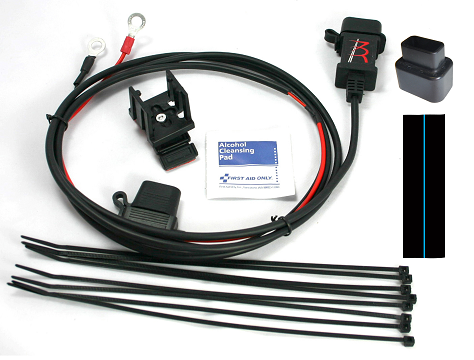 TAPP 2.1A All-Weather USB 3.0 Power Port
Description:
Input Voltage: 12VDC (8VDC to 18VDC)
USB (Output) Voltage: 5V ±.25V. Quick Charge up to 12VDC
Output Current: 2.1A Max. Quick Charge 18W Max
TAPP family of USB power ports are the ONLY powersports USB power port that are all-weather when a USB cable is plugged in*
Low no-load power draw (1.7mA) allows direct connection to the vehicle battery. Makes installation on CanBus bikes like BMW and Ducati a snap.
Quick Charge 3.0 technology provides up to 18W of power for fast charging of Android devices. iPhone and iPad also charge at full rate.
Installation kit includes 3BR Powersports Universal Mounting System and TAPP CAPP™.
Weatherproof up to full water wash down.
Removable/replaceable seal cap.
*When cable is equipped with TAPP CAPP™ (included in kit)
About Us
Onboard TV has been providing portable video solutions since 2003. We are the #1 authority in action cameras & accessories.
Read more
Shop online
Quick & Easy
We accept most major credit cards and Paypal as way of payment. Get the items you need fast!
Visit Us
at our store
Conveniently located near Hways 25/640 in Mascouche, QC, our store is open to the public by appointment. Call or email us to schedule a visit.
Free
shipping
On all orders above $100. We also offer expedited and overnight shipping at competitive rates.