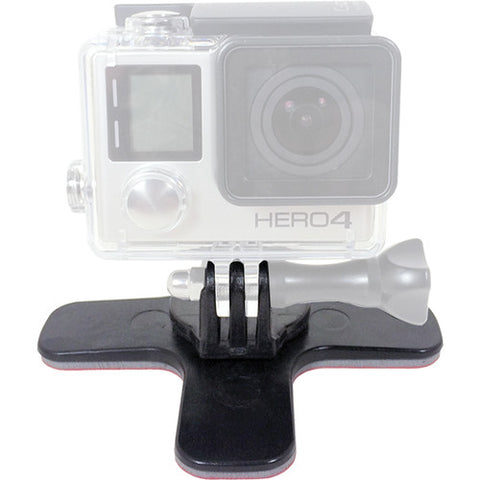 Versa X Mount for GoPro
Description:
The X Mount is similar to the sticky mounts that come with your GoPro but so much more versatile. You're not stuck with that straight forward or backward camera shot. Now you can swivel your camera into virtually any angle and film much more interesting and entertaining videos.
Simply stick the X Mount to any flat or slightly curved surface and get some seriously cool camera angles. Our articulated swivel allows you to click your camera into position without worrying that it will move. Even the vibration from rough trails while riding your ATV or Snowmobile won't shake your camera out of position!
360 degree, on the fly rotation. Get as many camera angles as possible and make more interesting videos
Tool less articulating swivel with interlocking teeth to keep the camera at a set angle.
Plastic and corrosion resistant materials. It always works!
Easily attach any of the GoPro Hero camera systems
Can be used on any flat or slightly curved surface
Industrial strength adhesive ensures secure, worry free mounting
Can be removed by applying heat to adhesive bond and peeling off mount and easily reused
Delivers low-profile positioning and ultra-compact mounting options
90 day warranty
About Us
Onboard TV has been providing portable video solutions since 2003. We are the #1 authority in action cameras & accessories.
Read more
Shop online
Quick & Easy
We accept most major credit cards and Paypal as way of payment. Get the items you need fast!
Visit Us
at our store
Conveniently located near Hways 25/640 in Mascouche, QC, our store is open to the public by appointment. Call or email us to schedule a visit.
Free
shipping
On all orders above $100. We also offer expedited and overnight shipping at competitive rates.